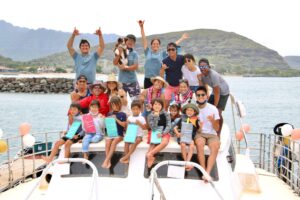 Aloha,
I am happy many Keiks came on the boat! Most of them was first time to see a wild animals , and some fathers too !!
A tour that everyone can enjoy together, no matter of age, adults and children are happy and smiling !!
And i am thankful to all animas to come see us today!  Mahalo to all of today!
Julie