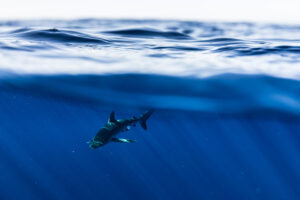 Aloha!
This is Sandbar shark!
she? he ? came really close to us when we are swimming with dolphins… but it was not scared. She/He just like cruising around and check us out.
It was wonderful exprience ever!  Dolphin and shark tour got together! how lucky we are hahaha.
we never know what we can see everyday is fresh tour!
Its not easy yo swim with wild animals but you will have a great exprience for sure!
Julie