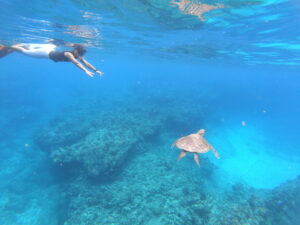 We have been canceled for swimming until June 30th but swim will start on July 1st !!  Along with that the schedule has changed !
1st morning tour : Dolphin/turtle swim snorkeling for  4 hours
2nd afternoon tour : Turtle swim snorkeing  for 2.5 hours  From small child to adults can enjoy snorkeling together!
I am looking forward to see you !!
Julie