Whale watching starts from December 15, 2022.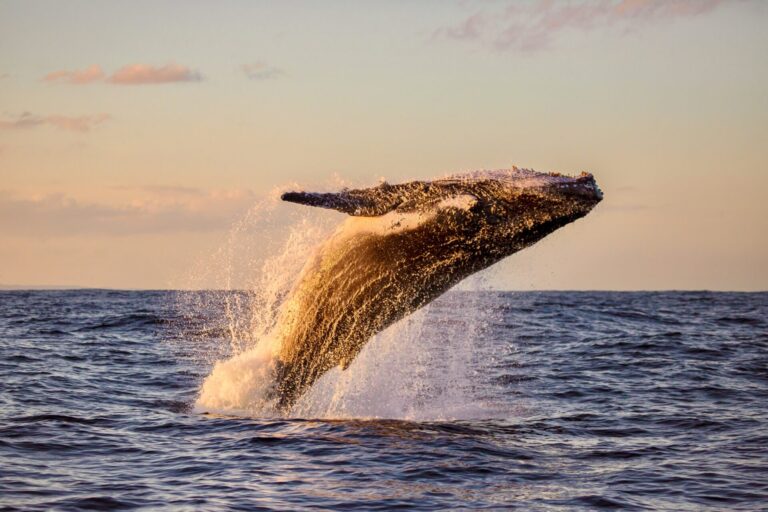 Whale Watching & Sunset Cruise
(Tuesday, Thursday, Saturday, Sunday)
Winter whale watching season begins!
Get away from the city and venture to the West Coast of Oahu for a relaxing tour on a spacious catamaran to see one of the worlds most iconic and memorable sunsets and search for wild whales. Every winter the humpback whales travel thousands of miles from Northern Pacific Ocean to the warm Hawaiian waters to breed and give birth to new calves.
It is believed that half of humpback whales in the Northern Pacific comes to the Hawaiian Island.
Join us on our spacious catamaran boat to spot the majestic koholas' playfully surfing, tail slapping and blowing spout in the air as you cruise the western coastline for a breathtaking view of the countryside away from the busy city for most memorable experience of Hawaii.
*We do not have a wild whale guarantee on our the Above tour
Tour Time 2.5 hours
+ shuttle from/to hotels
Minimum Participants 6 people
Price
Adults$129
Children (3-11) $109
Infants Free
Shuttle from/to Waikiki p/p Free
Winter only whale watching tour
One of the few sunset cruises on the West Coast
Safe and secure shuttle service from Waikiki
Reasonably priced sunset tour on the west coast.
You can bring in alcohol and food.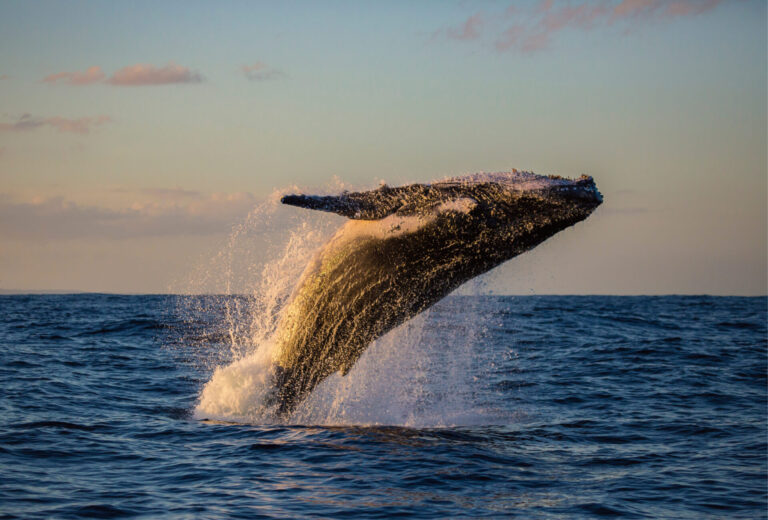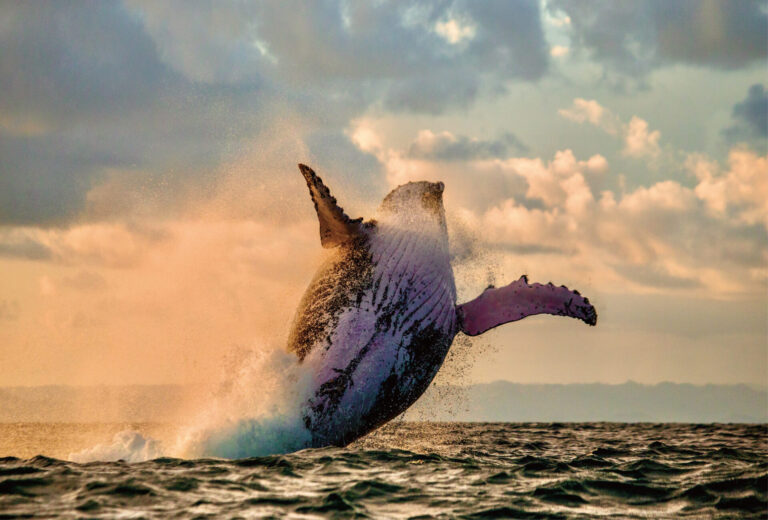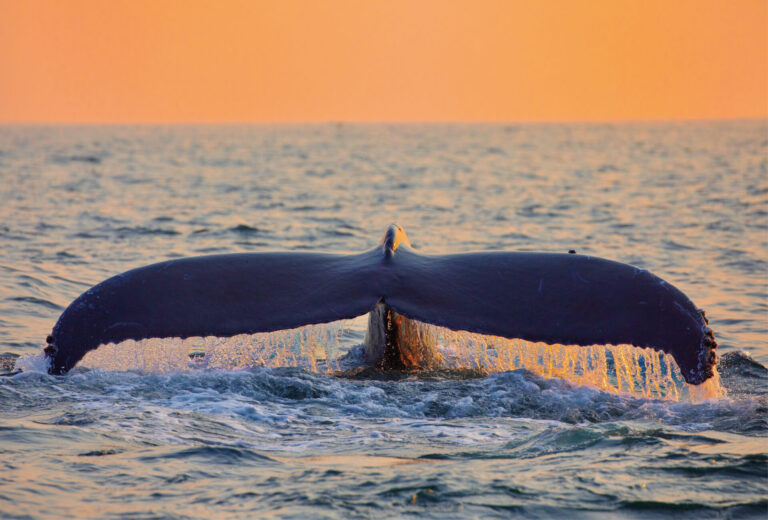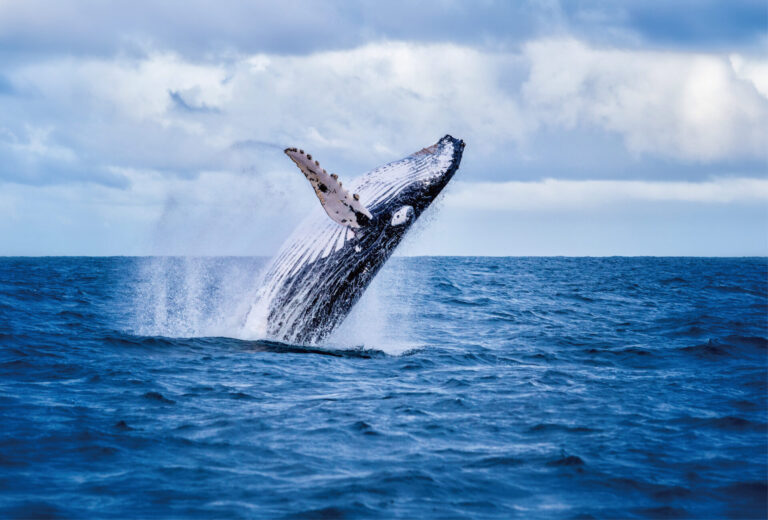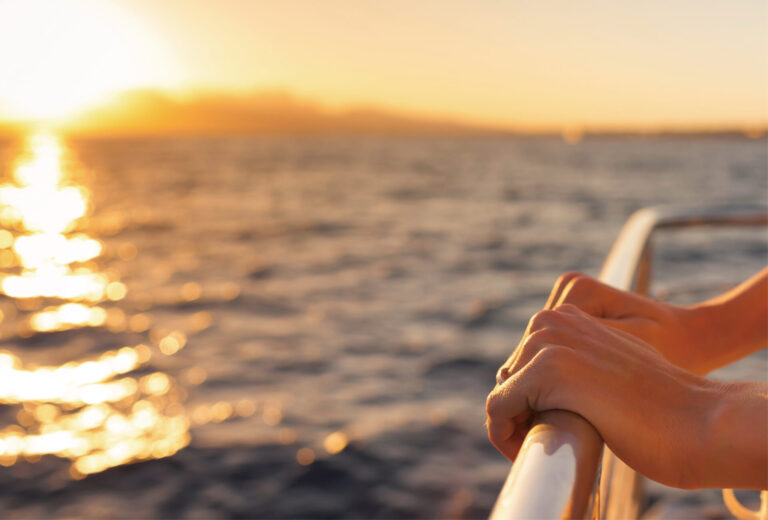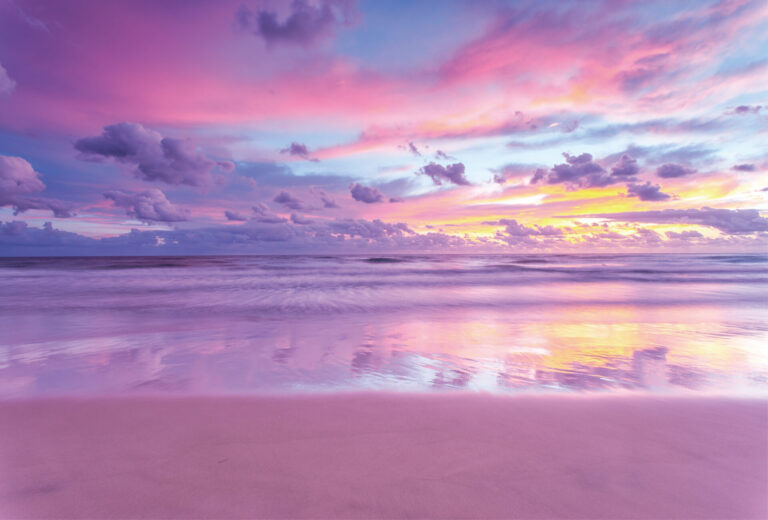 12/15/2022-1/30/2023
PM 1:55 Ala Moana Hotel
PM 2:00 Ilikai
PM 2:05 Trump International
PM 2:10 Ritz Carlton
PM 2:15 DFS
PM 2:25 Hyatt Regency
PM 2:30 Waikiki Beach Marriott 
PM 3:45 arrival to Waianae harbor
PM 4:00 boarding and sailing
PM 6:30 return to the harbor
PM 6:45 leaving the harbor
PM 7:30-8:00 drop off to Waikiki hotel
Tuesday, Thursday, Saturday, Sunday
2/1/2023-3/26/2023
PM 2:25 Ala Moana Hotel
PM 2:30 Ilikai
PM 2:35 Trump International
PM 2:40 Ritz Carlton
PM 2:45 DFS
PM 2:55 Hyatt Regency
PM 3:00 Waikiki Beach Marriott 
PM 4:15 arrival to Waianae harbor
PM 4:30 boarding and sailing
PM 7:00 return to the harbor
PM 7:15 leaving the harbor
PM 8:00-8:30 drop off to Waikiki hotel
Tuesday, Thursday, Saturday, Sunday

This tour includes
shuttle service from/to designated hotel
snacks, water
Driving Instructions
If you can to drive on your own, meeting point is below:
Waianae Small Boat Harbor
85-491 Farrington Hwy, Waianae, HI 96792
If you go to the waterfront of the harbor, you will see a 2 story building with an orange roof, so please wait in front of it (Pier A).
Please check in at least 15 minutes Prior to the Tour time. We will be giving our Tour safety briefing and have you sign our waivers.
Depending on the traffic traveling
・ From Waikiki is about 1 hour – 1.5 hour
・ From Ko Olina is about 35 minutes
Things to bring
Jacket
sun screen
hat
sunglass
* Feel free to bring your own food and alcohol (no glass bottles) beverages on the tour, we will also provide water, juice and light snacks for you.
* Please note that BANANAs are prohibited on the boat due to Hawaiian superstitions. It will bring bad luck.
* The time required for the transfer between Waikiki and the harbor is approximately 1 hour. (Depends on traffic conditions)
* You may NOT leave behind your personal belongings on the shuttle bus during the tour, so please only what is necessary and only to bring on a boat.
* Weather and wildlife conditions may delay our return to harbor.
* To prevent accidents such as falls, we ask that you take off your shoes while on board.
* Not pet and service animals accessible
* Not wheelchair accessible
Special Price
KAMA'AINA (Only Local Resident) 20% OFF / US Military 10% OFF
You must provide a valid government-issued photo ID at the time of booking.